IMUA Training Staff
IMUA's professional training staff is comprised of three contractual trainers and one full-time director/trainer -all of whom are knowledgeable and well-versed in Illinois Department of Labor (IDOL), Occupational Safety & Health Administration (OSHA) and other industry-approved safe work practices, programs and procedures. With nearly 150 years of combined classroom and hands-on instruction experience in electric and natural gas utility field operations, IMUA's four Safety Training Instructors offer a depth and level of diversity that is based upon a firm foundation of management, supervisory and hands-on experience in the public power, investor-owned utility (IOU) and rural electric cooperative industries.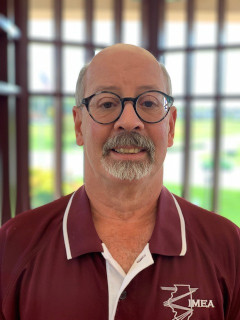 Ed Cobau
Director - State Association Services & Communications / Safety & Training IMUA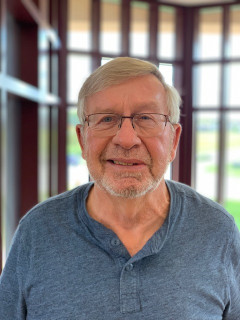 Dennis Swan
Villa Grove, IL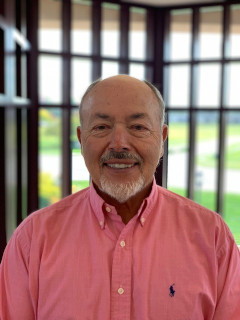 Lou DeLaby
Springfield, IL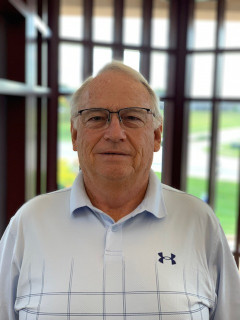 Ed Scott
Benld, IL
Ed Cobau
As Director of Safety & Training for IMUA, Ed is responsible for the planning, development, administration and communication of all association-wide safety and training programs, seminars and related activities. In addition to coordinating the activities of three professional trainers working on IMUA's behalf, Ed also is responsible for assisting member municipalities in ensuring compliance with Illinois Department of Labor (IDOL), Occupational Safety & Health Administration (OSHA) and other regulatory requirements.

Ed joined IMUA in July 2003 as Member Services Director. He served in that capacity until being named acting Executive Director in December of that year, a position he held until becoming manager of safety and training on November 1 of 2004.

Prior to joining IMUA, he served for more than 19 years in a variety of communications positions in the Public Relations and Public Affairs departments of the former Central Illinois Public Service Co. in Springfield, now known as Ameren Illinois.

A native of Springfield, he is a graduate of Eastern Illinois University and Springfield College in Illinois.


Dennis Swan
A native of Pana, Illinois, Swan retired after a nearly 40-year career with the former Central Illinois Public Service Co. (CIPS), now Ameren Illinois. His last position at Ameren was as the Safety Supervisor for Division IV, headquartered in Champaign. Throughout his career, he has served as a lineman, line-crew foreman, customer service representative, area operations supervisor and division electric and natural gas construction supervisor.

A graduate of Southern Illinois University's VOTECH School of Aviation and the ALBAT Lineman Apprenticeship Training Program (LATP), Swan also attended Parkland College in Champaign. He is a certified First Aid/CPR/AED instructor through the National Safety Counsel (NSC). He was instrumental in the establishment of SafeStart, a new safety program for Ameren employees designed specifically to reduce that utility's overall accident, injury and illness rate. He also served as co-architect of Ameren's Field (Operations) Safety Manual, the equivalent of the APPA's Safety Manual, the latter of which is considered by many to be the "safety bible" of the public power industry. Additionally, he formed a 28-member Safety Council comprised of various Ameren electric, natural gas and substation employees, and instituted a company-wide driver safety program for all Ameren employees called the Smith System Driver Direct Program.


Lou Delaby
Lou joined IMUA as a contractual trainer in May of 2018 following his retirement from a nearly 40-year career with the Rural Electric Convenience Cooperative (RECC) headquartered in Auburn. He was the longest-serving RECC employee at the time. Prior to his retirement, he served as RECC's Manager of Operations and Line Maintenance and as a Groundman in the cooperative's Electric Line Department. In 1976, he became a Journeyman Lineman, learning the skills of overhead and underground electrical systems. He also was one of the many linemen working tirelessly after the April 1978 ice storm to rebuild lines and the system after every cooperative member had lost electric power. He went on to work as a Serviceman for six years, installing meters and security lights.

During his career at RECC, DeLaby served as a member of the Job Training and Safety Committee for the Association of Illinois Electric Cooperatives (AIEC) based in Springfield. He also has completed various National Rural Electric Cooperative Association (NRECA) management and safety-related training programs, both OSHA 10-Hour and 30-Hour General Industry courses and is a Certified Loss Control professional.


Ed Scott
A native of Benld, Ed joined the IMUA Safety & Training Team in early June 2020 as a contractual safety-training instructor.

An experienced safety and training professional with more than 40 years of hands-on utility field-operations background, Ed most recently served (now retired) as gas-operations superintendent and trainer for former IMUA Associate Member Donco, LLC, in Edwardsville, now known as Utilitra. He also is a retired Ameren employee with nearly 35 years of utility field operations, construction, management and hands-on training experience, including natural gas-crew and electric lineman training and Flagger Training & Certification. He also is a certified natural gas Operator Qualification (OQ) trainer.

Ed holds numerous other training designations as well. These include as a certified First Aid/CPR/AED instructor; OSHA 10, 30 and 50-Hour Course training; American Traffic Safety Services Association (ATSSA) Certified/Registered Traffic Control Flagger Instructor; certified competent person trainer; Forklift Operation instructor; Smith Driver and Safestart Program driving instructor; and, certified CDL trainer.

Ed earned an Associate Degree in Utility Distribution Technology-Gas & Electric from Richland Community College in Decatur. He also has completed numerous other financial, utility and safety-related training courses and programs.